Originating in Eastern Ohio, Muskingum and Licking counties. A vein nearly eight miles long scattered along ridgetops.
It's basic color is white to off white with light gray streaks.
Flint Ridge is particularly distinctive for its bright coloration
(virtually the entire pastel palette) when heat treated. Bright reds, greens, blues, oranges, and many other darker colors blend into the whites. Heat treating also results in an extremely glossy texture, another distinctive characteristic.
As a fairly deep pit is required to obtain this material, it does not appear to have been chosen for use much prior to Archaic times.
Flint Ridge material is of good to excellent workability, once heat treated. Otherwise it is very tough and difficult to flake generally.
Flint Ridge artifacts for your viewing pleasure. Larger blades , point types, a Flint Ridge cache blade.
( These pictures provided by RyanVa, )
photo by weepingeyegorget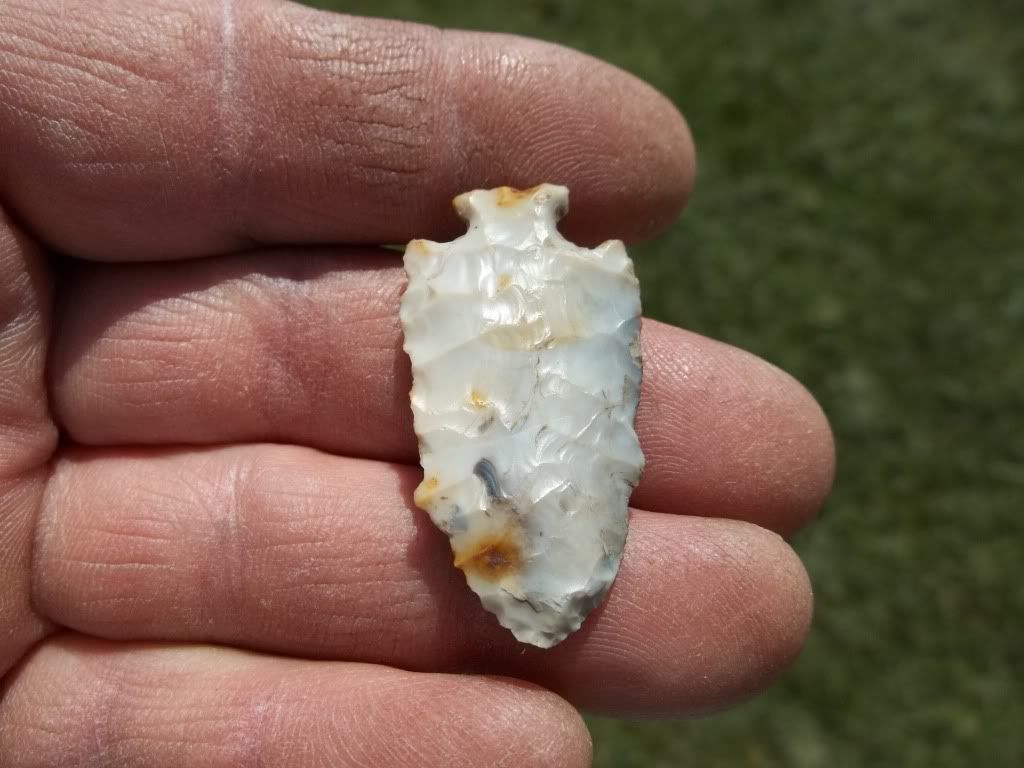 photo by turkeytail
examples and photo by fldwlkr